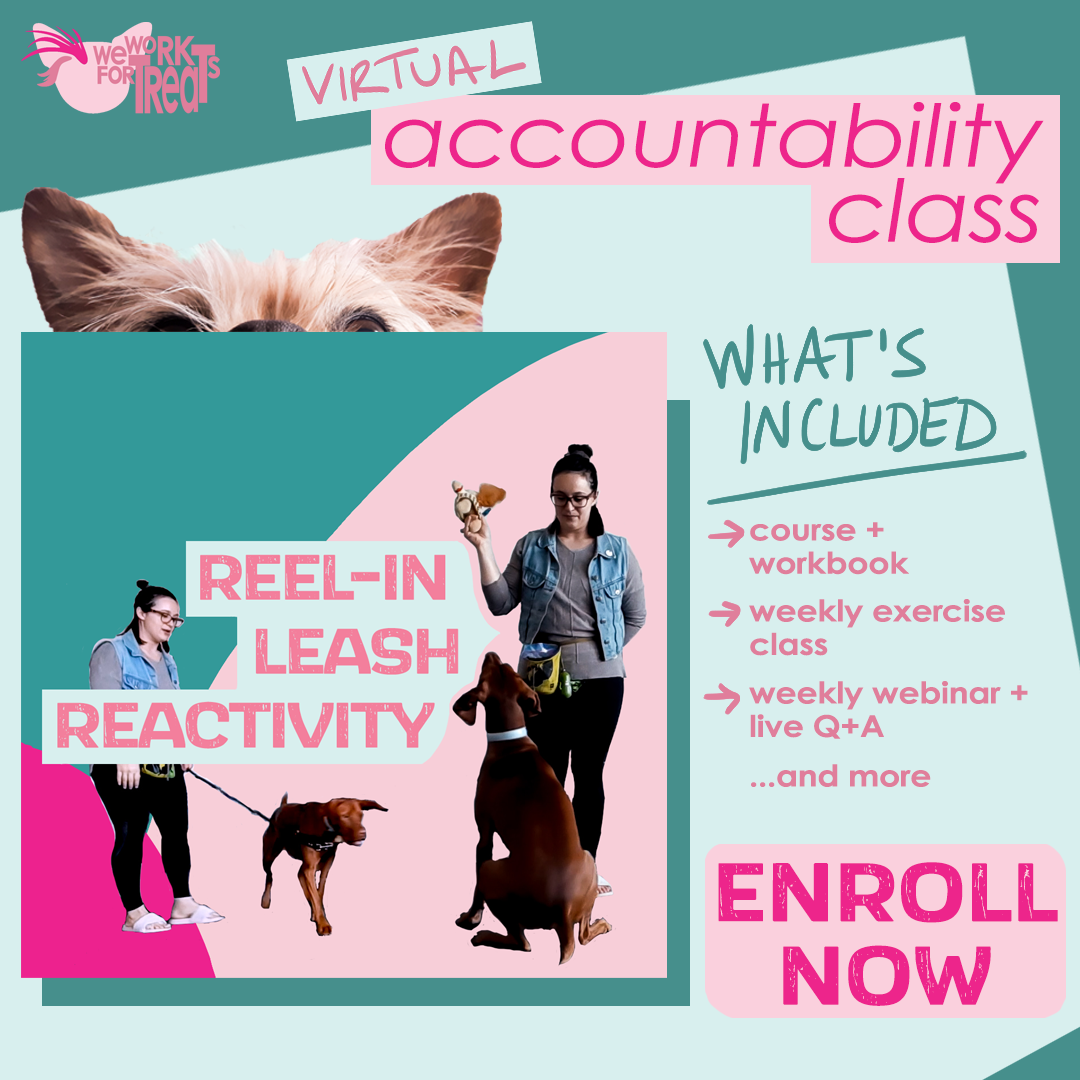 Reel-In Leash Reactivity Accountability Class
Starting April 2nd 2023 - Runs for 6 Weeks
300$ For Course and Class Enrollment
550$ For Course, Class and 1-on-1 Coaching
Weekly Class Schedule
Exercise Class - Sunday's 130pm EST
Webinar + Live Q&A - Wednesday's 830pm EST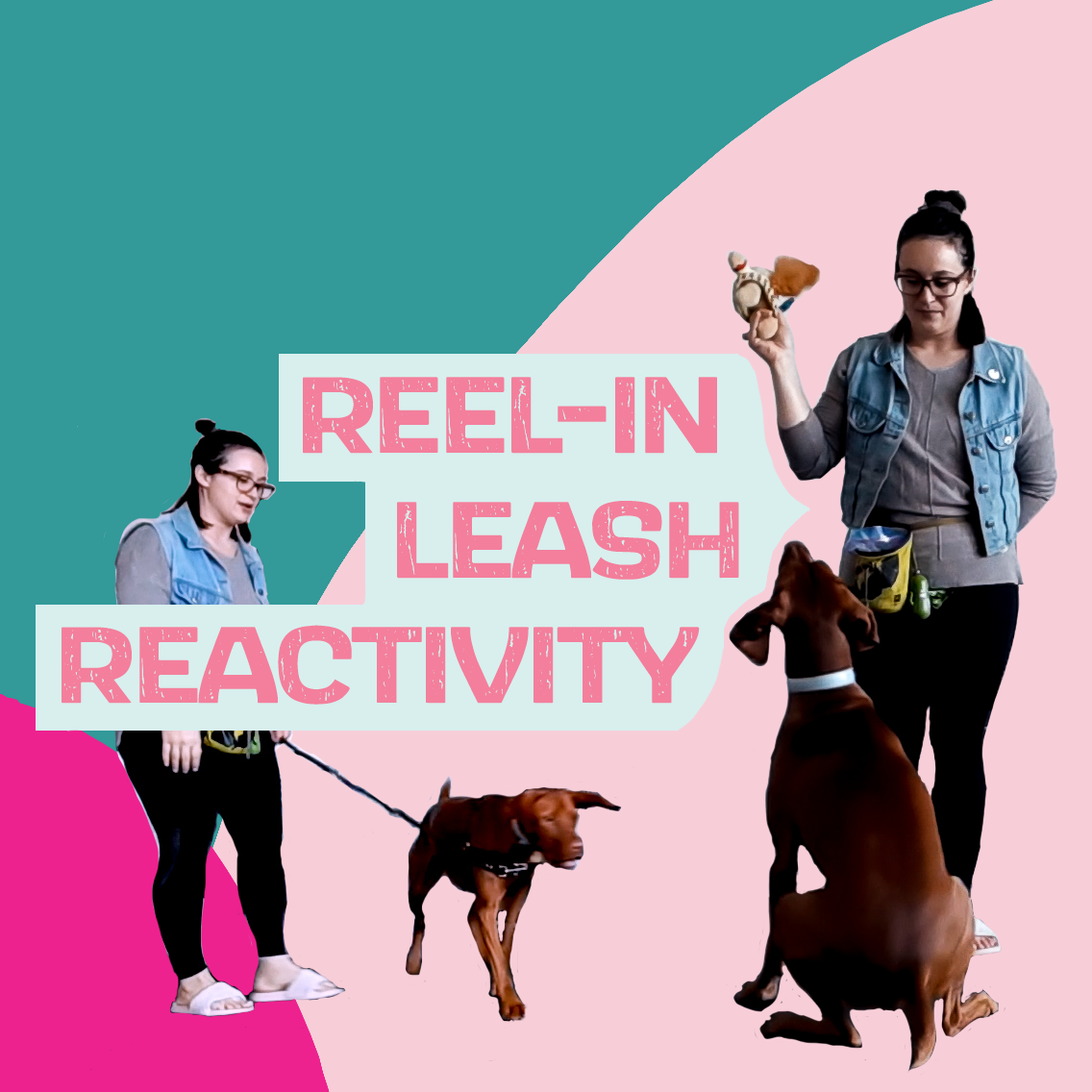 Reel-In Leash Reactivity Course
Building the foundational skillset for both dog owner and dog to navigate walks together.
Learn.. "why is your dog reactive?"
Management and Equipment Options
Training Procedures for Reactive Dogs
Loose Leash Walking - Wrangling Skills
Training an Alternate Behaviour to Lunging/Barking
Workbook Included + Additional Resources
This is truly the Ultimate Guide for Reactive Dog Owners!